The Co-operators

The Co-operators Group Limited is a leading Canadian multi-line insurance and financial services co-operative with $47.3 billion in assets under management. Their subsidiary companies provide solutions in four core areas: property and casualty (P&C) insurance, life insurance, institutional asset management and brokerage operations. They are supported by 6,249 employees and a dedicated financial advisor network with 2,530 licensed insurance representatives throughout Canada. They also serve 241 credit unions with more than 5.8 million members.
The Co-operators Life Insurance Company was looking to relocate their Regina Head Office with 9 floors of Architectural Walls and new Furniture. The coordinated efforts of The Co-operators, Holmes + Brackel and C3BI was important to the success of the project.
Products Featured:


"A HUGE thank you to Concept3 Business Interiors for all their help with the post sales installation of the furniture and walls for the Co-operators Regina project.
Their Furniture Installation Team was friendly, professional, and organized throughout the entire installation. They did a great job coordinating the shipments, deliveries and installation on multiple floors while working with everyone else that was involved with this project.

Thanks for making it all come together so smoothly! The finished product looks fantastic!"
Courtney Sokay, Business Development Manager
Holmes + Brakel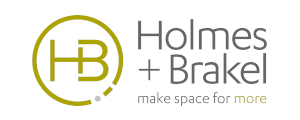 We recently had the opportunity to work closely with the Concept3 Business Interiors Installation Team as we relocated our Regina Head Office. Concept3 came in and installed everything very efficiently. To have all the workstations line up perfectly on a floor takes some work but we didn't have to worry about a thing. Their crew did awesome work and would come with a solution ready in hand for any deficiencies they experienced. This made our job much easier during an unprecedented time.
Our new space is open and bright, thanks to the Concept 3 Business Interior Installation Team. All your hard work paid off and we really appreciate everything you did for us.

Jeanne Hunter, Facilities Project Consultant
Workplace Planning & Design
The Co-operators
The Co-operators utilized PCL Construction Management Inc. as the general contractor on the project. Their scope of work included Teknion Architectural Wall Systems for 9 floors. The Architectural walls utilized Teknion Altos reconfigurable walls with Teknion Tek Vue office fronts. It was a combined total of 1500 lineal feet of Architectural walls, 600 workstations, seating, ancillary and collaborative furniture. The project consisted of a project requirement review, space planning, project management, scheduling and continual communication with all key players involved in the project.
The Co-operators was a 9 floor phased project and product included demountable walls, height adjustable workstations, height adjustable office interiors, task and guest seating, filing, soft seating and ancillary product. The same product was used throughout the project with various finish options to create a unique space for each floor.
C3BI was excited to work on this collaborative project with Holmes & Brackel in providing The Co-operators with a bright new space for their employees.