Prairie Centre Credit Union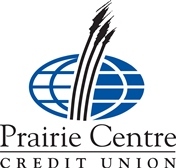 Prairie Centre Credit Union (PCCU), a member-owned financial cooperative born on the prairies, not only lives in and supports the communities they serve but strives to be the 1st choice financial solution for those communities. Their goal is about being relevant to their clients and community with client relationships built on local knowledge and understanding, in addition to product and service excellence. Due to continual growth in their community and member commitment, PCCU invested in a new addition to their existing building in Rosetown, SK to further service and support their local community and clients. After careful consideration, PCCU selected Concept3 Business Interiors (C3BI) to help them materialize the vision for their new space.
Products Featured:


"I want to sincerely thank everyone at Concept3 Business Interiors for all their help on our new build! We have developed a great partnership with C3BI and I wanted to let you know that you really did a great job helping me plan, design and select quality products for an outstanding office! I'm extremely glad I decided to work with you as you have not only made the entire process easy, but I feel you really had our best interests at heart. From initial design, to furniture selection, all the way through to installation, the team at C3BI have been extremely knowledgeable, responsive, and friendly. Special mention to Stacey from Teknion for the showroom visit; the product information she shared was vital. Secondly, a respectful thank you to Larry for his knowledge and expertise. And, lastly, thank you to Carolyn for the many hours that we worked together to turn this massive project into a reality. I would highly recommend C3BI to anyone looking for help to build or redesign their office!
We have created a bright, beautiful and modern professional office space that our employees look forward to working in everyday! Thank you C3BI!"
Tim Askin, Chief Project Office
Prairie Centre Credit Union
Carolyn & Larry,
Just wanted to take a minute to thank you both for the thoughtful gifts left in our new offices. The gorgeous plant and water bottle are greatly appreciated…wishing you both a fantastic day!
Love my new furniture and office space!
Thanks,
Rob Jones, Chief Information Officer
Prairie Centre Credit Union

C3BI was extremely excited to be chosen to help design PCCU's new office and started by using Teknion's demountable wall system called Altos with it's stylish full height double glazed option on all the exterior office fronts in order to increase the STC sound rating per office for added security, while providing a fully glazed office front to allow full light transference from the building's exterior windows into the central office resulting in a bright and inviting space.
Recognizing PCCU's commitment to the continued health and well being of their own employees, Teknion's Expansion Desk line with its' broad range of freestanding and height adjustable applications was used in the private offices and their Leverage panel system with Navigate height-adjustable desks in all open office workstations to encourage an overall better working posture. These desks and workstations were paired with the addition of Humanscale's user friendly ergonomic monitor arms with easy access m-connect technology, Element Disc task lights with intuitive occupancy sensors, and their award winning ergonomic seating line of World, Smart, and Freedom Chairs to promote healthy habits and an enhanced personal experience for all employees.
C3BI was delighted to be tasked by PCCU to assist with the design and creation of a unique custom conference table for their main boardroom that showcases a darker inlay that pops and a shape reflective of the room. When paired with the trim Rouillard Lead chairs, the room showcases PCCU's own commitment to excellence.
To complete the space, comfortable and inviting gathering spaces were created using not only Teknion's Zones conversational booth, but a centrally shared Ledger Filing station specifically designed at standing height, and the key placement of various Global River, Wind and Citi-Square lounge seating in order to encourage the collaboration of ideas, insight and inspiration in non traditional areas with a comfortable residential feel.
PCCU's new space is not only functional, but comfortable, bright, modern and professional. All of us at C3BI are extremely honoured to have been a part of this project and look forward to PCCU's continued growth and success in their beautiful new space!