Brown Communications Group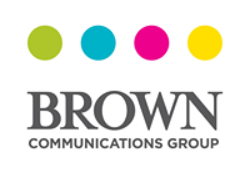 Brown Communications Group (BCG) is a Canadian owned, full-service communications firm incorporated in the province of Saskatchewan with a 50-year history of helping clients achieve high levels of success. BCG's success has been built on many things, but most importantly they strive to differentiate themselves by the caliber of people they employ. As part of their aspiration for continued success, BCG contracted PSW Architecture & Interior Design Ltd., who in turn contacted C3BI to assist in the creation of a bright and inspiring space for Brown that would not only attract the best employees but continue to inspire & energise their collective creativity into BCG's continued success.
Products Featured:

"Thank you C3BI! It was a pleasure working with you on the Brown Communication project. Your furniture & walls selection is 2nd to none and your reliability sets a new standard for excellence in Saskatchewan."
Robert Wells, Interior Designer,
PSW Architecture & Interior Design Ltd.
Teknion's Altos Architectural Wall System, designed with the combination of white laminate paneling and large expanses of back-painted glass, was used to create a bright modern crisp design with the functionality of whiteboards as creative and collaborative tools for employee inspiration. Sliding Altos glass doors, filmed to BCG's specifications completed the look with a light and spacious feel of refined professionalism. The innovative integration of Teknion's WRS (wall rail system) into the Altos wall system perpetuated the clean crisp minimalistic design by providing a hanging shelf system for Brown's professional display with minimal visual supports. The brilliant interpretation of BCG's drive for innovation, creativity, and collaboration was continued with the use of Teknion's Expansion Spine Desks that offered seated privacy with an open design to encourage an engaging and interactive employee experience. The crisp clean aesthetic continued into the kitchen with the use of Teknion's Architectural Modular Cabinetry line, finished in contrasting colors to add a touch of warmth for relaxing employee breaks.
C3BI is thrilled to have been a part of this collaborative effort with Robert Wells from PSW Architecture & Interior Design Ltd. The overall result is a showcase of bright energy, reflective of Brown Communications Group's commitment to engage & inspire their employees. Enjoy the creative adventure of your new space!